Patent Portfolio
With focus on UHPD and O'flex,
INT has filed patents in critical areas of material、equipment、process and design,
covering major global markets.
We strive to assist our partners to realize freedom to operate at the global scale.
Patent application: top 100 in Taiwan
Published by the intellectual property office, ministry of economic affaires

Quantity
93rd in terms of total number of application and 98th in terms of number of invention patent.
Efficiency
No. 1 in terms of both patent applications and invention patents applications per capita.
Output Efficiency(Number of people)
Patent application / hundred people
Invention patent application/ hundred people
Output Efficiency(Capital)
Patent application / 100 million dollars
Patent application / 100 million dollars
IP Development Approach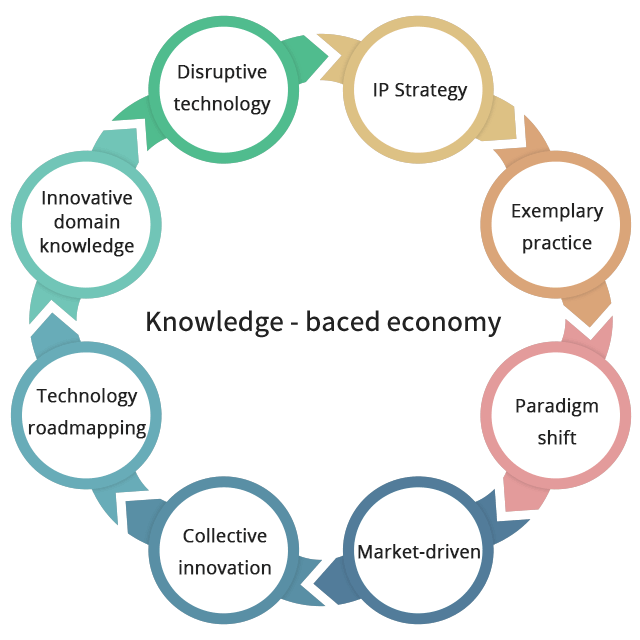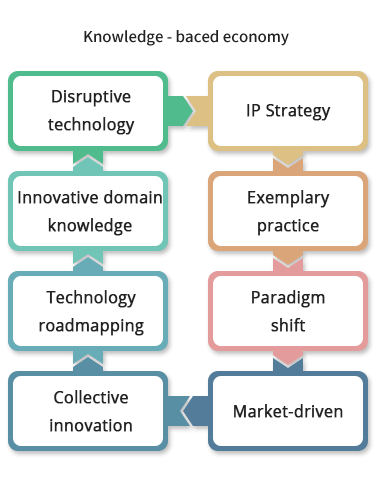 Patent Strategy
Connecting dots and lines, we work on fundamentals as if weaving a leakproof fabric to fortify our IPR position.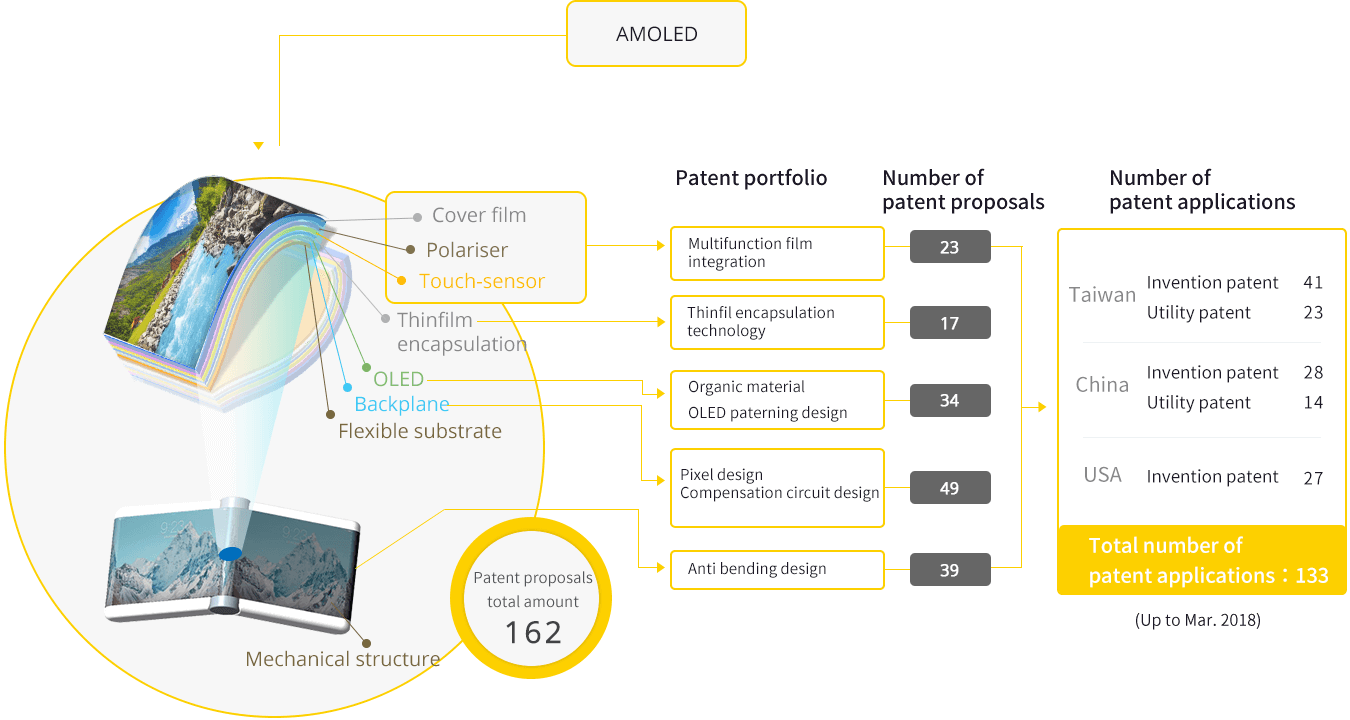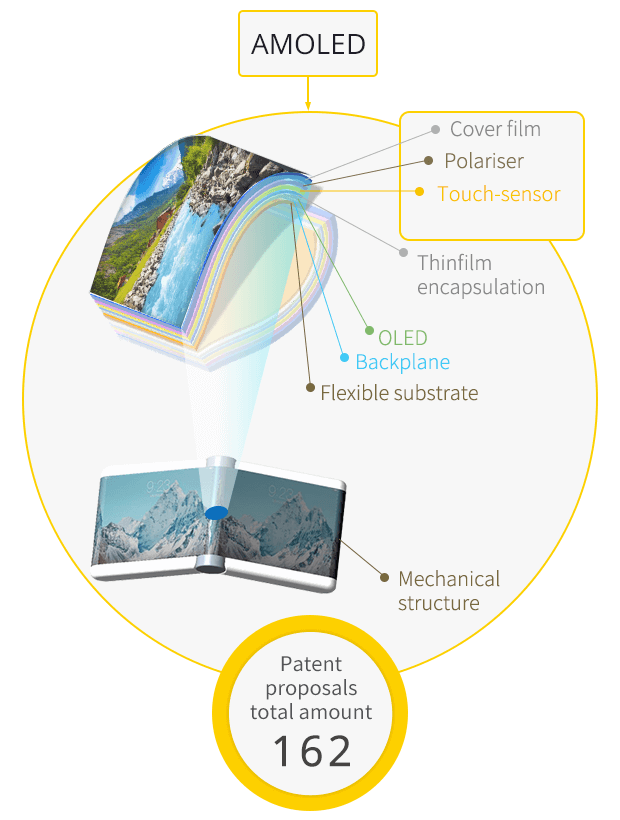 Patent Strategy

Number of patent proposals
Multifunction film integration

23
Thinfil encapsulation technology

17
Organic material
Image Design of Organic Layer

34
Pixel design
Compensation circuit design

49
Anti bending design

39
Number of patent applications
Taiwan
Invention patent
41
Utility patent
23
China
Invention patent
28
Utility patent
14
Total number of patent applications:133